Contemporary Churches: Spiritual Transformation of Congregations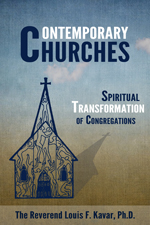 Drawing on thirty-five years in professional ministry and his work as a psychologist and spiritual director, Lou's new book, Contemporary Churches: Spiritual Transformation of Congregations, provides insights on how to reimagine and restructure congregations that hope to be relevant for new generations of those who desire to live out the teachings of Jesus. Based on research, innovative models for ministry, and actual experience, Contemporary Churches is imaginative and thought provoking for leaders of local churches.
Readers will find principles clearly illustrated with case examples drawn from actual congregations throughout the United States. The research and models supporting the concepts of congregational transformation are based on analysis from several sources both in the United States and other countries. Contemporary Churches presents solid approaches to congregational ministry that is easy to read and accessible to both clergy and lay leaders.
Contemporary Churches has received endorsements from around the world from experienced pastors.
Understandable applied theology, sound group psychology and practical church strategies are three ingredients of healthy small churches and Dr. Kavar blends all three smoothly in this book. As a local church pastor for over 30 years, I have found books that address one or two such issues but never all three. Pastors who know the "sweet spot" where the 3 intersect will appreciate this book's breadth and depth and be inclined to share passages with church members who want to know how and why small churches work well. This book offers a people-centered approach to issues that commonly arise in small churches. Unlike "solutions" whose goal is institutional survival, this book is equally concerned with effective care for healthy individuals, both clergy and laity, and with institutional health. Pastors will find its approach both refreshing and effective.


Rev. Diane G. Ryder
Pastor, First Congregational Church of Geneva
– UCC, Geneva, Nebraska
An insightful and resourceful look at congregations in transition; this book challenges us to rethink the church's role and relevance in the shifting integration of community life and values. With so many congregations in transition an understanding of a spirituality of bereavement is a transformative concept. A must read for leaders in turn-around and revitalization ministries.

Rev. Paul Whiting
Turn-around pastor and church plant consultant
London, Ontario, Canada
This is an important book for those of us who grapple with questions about the future of the Church's ministry and mission. Although its context is American, the challenges it addresses are equally valid in a UK context. It is a 'must read' if you have the courage to go beyond notions of resuscitating the Church to an understanding of what death and resurrection might mean in our context.

Rev. Eva McIntyre
Anglican Priest
Author of 'A Quiet Mind, uniting body, mind and emotions in Christian spirituality'
Worcestershire, England
Rev. Kavar's book is quite provocative in a refreshingly disturbing way. For those of us who tend to lose our way in the maze and false promises of numerical growth, his work brings us back to our original dreams and purpose.

Rev. J. Douglas Patterson,
Senior Minister, Smithfield United Church of Christ
Pittsburgh, PA.


---
The Integrated Self: A Holistic Approach to Spirituality and Mental Health Practice
The Integrated Self presents a model for identifying and assessing spirituality within the client's own life and experience. By operationally defining spirituality as a dimension of the client's experience, The Integrated Self explores the role of culture, values, beliefs, and lifestyle for understanding the spiritual dimension of the person. Using case studies, clinicians learn how to implement the model of the integrated self within their existing theoretical orientation. The Integrated Self also includes discussions on the approaches for spiritual assessment and ethical issues related incorporating spirituality in mental health treatment.

While other books focus on religious beliefs, spiritual practices, or formulations of a general kind of spirituality, The Integrated Self provides a model for a holistic approach that can be adapted in both mental health and health care settings.

Visit The Integrated Self's website for more info.


---
Stumbling into Life's Lessons: Reflections on the Spiritual Journey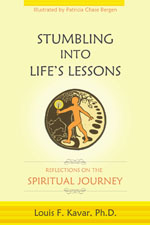 Stumbling into Life's Lessons is a collection of essays written when Lou moved from a fast-paced life in administration to a life characterized by more focused spiritual practices.

Themes explored in Stumbling into Life's Lessons include:
- Role of spirituality in personal growth
- Spiritual understanding of ecology and environment
- Integration of spiritual practices into professional life
- Challenges from slowing pace of life

Stumbling into Life's Lessons invites you to integrate spirituality into your daily life and create positive changes and re-organization enhancing your quality living.

Visit Stumbling's website for more. You will also find preview chapters.

---
The Good Road: The Journey Along a Spiritual Path (2010 Interactive ebook edition)
In the maze of information available today on personal and spiritual development, The Good Road provides a clear map for this vital aspect of life's journey. Dr. Kavar provides clear explanations, practical exercises, and time-honored wisdom for those seeking to develop spiritual dimension. Spiritual practices needs simple integration in the busiest 21st century life. Stories of those whose lives have been transformed by traveling the good road illustrate the value of making this journey. While including insights from Buddhist, Christian, and Native American traditions, The Good Road provides a solid foundation to make personalized journeys of the spiritual life.

The 2010 ebook edition includes links to facebook online community facebook online community where readers share their thoughts and discuss topics in the book.

---
Families Re-Membered: Pastoral Support for Families and Friends Living with HIV/AIDS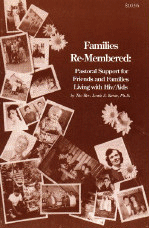 Dr. Kavar has observed that HIV/AIDS causes a shift in family dynamics and that families are often re-structured, enlarges and changed -- "re-membered" -- as a result of this health crisis on the family system. From a pastoral perspective, ministers and others working with people living with HIV/AIDS and their families and friends need to re-member families to include family members of choice. This book explores the dynamics of family systems and the realities of extended families in the context of HIV/AIDS.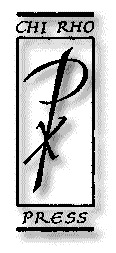 ---
Living with loss: Experiencing bereavement, with special attention to HIV/AIDS

---